Instrumentation & Filters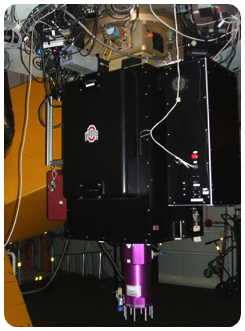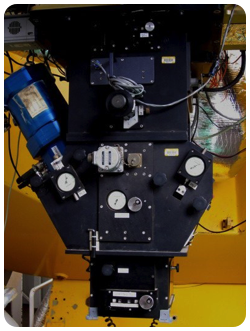 From large-format direct-imaging to high-cadence photometry to spectroscopy, MDM houses a large suite of instrumentation to accommodate observational needs. In this section, you will find links to our different spectrographs, CCD's and filters.
Both MDM telescopes can be equipped with Buckeye 12-Position Filter Wheels. The filter wheels are designed to hold 4" square filters. We also have some 2" and 2.5" filters mounted in appropriate holders for these filter wheels. We have a limited number of filter holders that can be used for 4" or 2", user-supplied filters.
Each telescope has a set of Johnson 4" UBVRI filter sets. There are also two sets of SDSS-ugriz filters and a set of 4" DES-i, z, Y filters.
OSMOS is typically set up with the 2.4m Johnson set (filter 2) as well as SDSS-griz and order blocker (OG530 or GG475) (filter 1).
All of these filters can be mounted in OSMOS and the Buckeye filter wheels.
For specific information on all our filters, including transmission curves where available, follow the links below:
2" Filters
•BG38
Optical Data Associates: scanned filters
Under specific circumstances, it might be possible for MDM to borrow filters from NOAO/KPNO. If you know of filters on the mountain that may be of use to you, please let the MDM Site Manager know and efforts will be made to acquire any requested filter(s). Know however that you should not expect any filters until the loan has been approved. NOAO facilities obviously have priority. Lastly, if a request to borrow filters is desired, please convey that information as soon as possible--in the least 2 weeks prior to your scheduled time on the telescope(s).